What's Frantic Friday?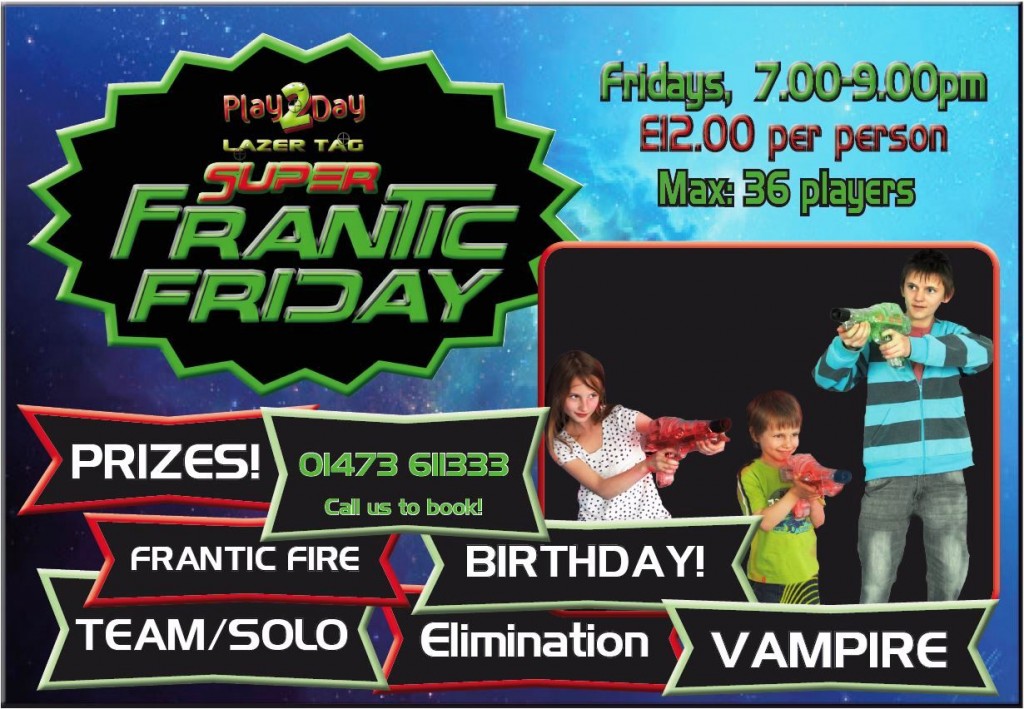 Frantic Friday is two hours of UNLIMITED games of Lazer-Tag using the latest hi-tech gear in our exciting two-level arena.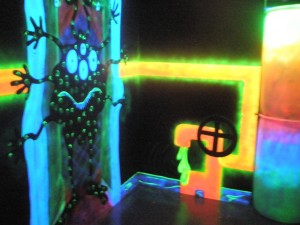 Who Can Play Frantic Friday?
Anyone can play and it's best to use a combination of stealth and stamina because you'll play lots of games in two hours!
Do I have to play every game?
No, you play as many games as you want and you can sit out games whenever you want to get a drink, comfort break or just rest up before you go again.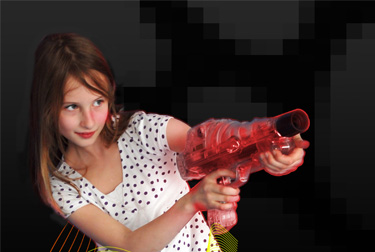 What games will we play?
Usually, you'll play solo games and as a lone crusader your task is simple – destroy all your challengers! But you can play other games too if everyone agrees.
When are Frantic Friday games and do I have to book?
Not too surprisingly, they're on Fridays and from 7.00-9.00pm. Although you don't have to book, it's best to give us a quick call on 01473 611333 just in case a group has book a Private Hire session?
How much does Frantic Friday cost?
£12.00 per person for two hours of Frantic Fun?
Do I get anything if I win?
Of course! You get the satisfaction of knowing you've proved yourself to be the best and the bragging rights that accolade achieves.
In addition, write down your best score of the night on a High Score Form and if at the end of the month yours is best you'll win a FREE Frantic Friday and the chance to prove you're still the best!
Sounds good but you need some more info?
If you'd like to learn more about our Lazer-Tag Arena, or Indoor Children's Play Centre please check our Facebook page or visit our website.